Marriott-Sorenson Center for Hospitality Leadership
February 2022 Center Update
Dear Friends,
Tomorrow, February 15th marks the one-year anniversary of the passing of our dear friend and colleague, Arne M. Sorenson. We wanted to take a moment of pause to remember Arne and share updates on the Marriott-Sorenson Center for Hospitality Leadership, through which his legacy and commitment to the hospitality industry will be honored.
The news of his untimely passing pierced all that knew and loved him. Arne was an exceptional human being, a devoted family man, a visionary leader, a lover of people, and an industry hero. His contributions to the growth, transformation and success of Marriott International are immeasurable. The depth of his impact and reach was not only felt at Marriott and within the hospitality industry, but across numerous industries.
More than a CEO, Arne was kind, compassionate, and deeply faithful—the hallmarks of his character. His dedication to people realized through his work in the industry left a profound mark on the world and our hearts. We are all privileged and better for having experienced Arne.
It was his work to create greater opportunity for all and his commitment to building a more diverse and inclusive workforce, both within Marriott and within the industry more broadly, that inspired the creation of the Marriott-Sorenson Center for Hospitality Leadership. We carry his commitment with us as we continue our work to build the Center. It has been an honor working on this ambitious endeavor and getting to know so many of you who, from the outset, displayed a tremendous outpouring of support. You shared that the announcement of the Center was a bright light in an otherwise dark time.
Your love for Arne, alongside your big ideas and bold vision for the future of the hospitality industry, inspired the Center's design and roadmap. We are forever connected through this project and remain grateful for your support and partnership.
Key Accomplishments
We would like to share some highlights from our work over the last year:
Raised over $5M dollars for the Arne M. Sorenson Hospitality Fund to support the future operational and programmatic activities of the Center;

Designed a vision statement, core program tenets, and the inaugural program pilot tracks;

Launched the search for the Center Director; and

Showcased the Center on the main stages at the MINA & Full-Service Owner's Conference and

 

the New York University (NYU) International Hospitality Industry Investment Conference.

 
Following the NYU Investment Conference, Howard students were energized and excited about the myriad of career pathways in the industry. We heard from students like Corine Houngninou, a sophomore majoring in computer information systems, who shared:
Before attending the conference, I didn't know much about the hospitality industry as a whole. I had trouble understanding the connection between the industry and my major. The conference inspired my level of interest and desire for deeper engagement. I now realize how large the industry truly is, and how tech plays a crucial role through the many digital interactions from digital apps for hotel check-ins to room service. 
We are encouraged by the students and their growing enthusiasm about the program. Their voices are at the heart of this project, and we look forward to welcoming them through the Center's doors in the fall of 2022.  
Long-term Planning and Sustainability
Today we are proud to announce the launch of the Scholarship Fund for Hospitality Leadership—a $10M endowed fund that will create a pathway for students enrolled in the Center to prepare for and pursue meaningful careers in the hospitality industry. This new fundraising effort aims to reduce the amount of debt Howard students shoulder while pursuing their degrees. Studies show that Black and other low-income minority students borrow more money to obtain a bachelor's degree and are disproportionally burdened by student loans than their counterparts. This, in turn, has a long-term impact on their career choices, often forcing students to choose jobs with higher starting salaries over those with longer-term prospects and/or those they are most passionate about.  
We are honored and humbled to launch this fund with a lead gift from Arne's family—his wife Ruth and their four children Astri, Esther, Isaac, and Lars. Their generous contribution is a symbol of their commitment to sharing Arne's legacy with the next generation of hospitality leaders.    
This fund is a critical next step in supporting student development and retention over the life of the program, and we look forward to partnering with more institutions and individuals to reach our goals. We encourage you to visit the Scholarship Fund for Hospitality Leadership for more information and to join Arne's family in supporting the next generation of industry leaders.  
As we move into this official launch year, we are reassured by the groundwork that has been laid, the eager and talented students, and the promising partnerships we have forged to bring the Center to life. Be well and know that we will be thinking of you all tomorrow as we remember our beloved Arne.
Sincerely,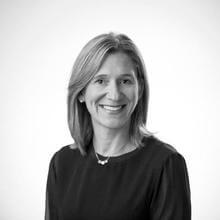 The need for Black representation in the C-suites of the hospitality industry is urgent and necessary. Howard University, The J. Willard and Alice S. Marriott Foundation, and the Hospitality Industry join together in demanding immediate change. The Marriott-Sorenson Center for Hospitality Leadership is changing the complexion of hospitality leaders by creating a pipeline to the executive suites.
In recognition of the shared values of excellence, service, truth, and integrity, and honoring the late Arne Sorenson, beloved president and CEO of Marriott International, The J. Willard & Alice S. Marriott Foundation is providing a $20 million endowment to create the Marriott-Sorenson Center for Hospitality Leadership in partnership with Howard University.
Howard University's location and its long-held commitment to the study of disadvantaged persons in American society and throughout the world, and its goal to eliminate inequities related to race, color, social, economic, and political circumstances, make it the epicenter for the transformation of the hospitality industry.
Arne Sorenson was a man who embodied many of the attributes of the Marriott- Sorenson Center for Hospitality Leadership. He practiced candor and honesty, and believed "each person deserves to be recognized for who we are and respected for both our common humanity and the distinct qualities that make us unique." Arne wrote, "I have tried to use my perch at Marriott to advocate for an opportunity for all." He also called upon others to live "in a way that pierces through prejudice" and "use our own lives to bring recognition and community and opportunity to life." As an icon in the hospitality industry, Arne's remarkable legacy will springboard students into taking the future higher.
Our approach reflects our mission, our vision, and our history. The Marriott-Sorenson Center for Hospitality Leadership creates opportunities for ambitious Howard University students to elevate the industry. They repeatedly prove they aren't afraid to take action, and reflect on where they have come from and the world they want to create as they live their mission over their major. 
Guided by the ever-evolving, fluid, and bold strategic vision of Howard University, the Marriott-Sorenson Center for Hospitality Leadership addresses the needs of a changing hospitality landscape. We are intentionally innovative as we create seismic waves in the hospitality industry.
We build on Howard University's powerful research history as we create thought leadership that not only prepares students to be the workforce of the future, but also empowers them to be co-creators in what the future of hospitality leadership looks like.
This thought leadership helps us as we challenge the industry. We believe the only acceptable goal is parity, and we will hold the industry accountable to this standard as we shine a continual spotlight on race. We recruit committed industry partners to join us in this bold vision for a diverse, equitable, and inclusive future.
Continuing Howard University's unwavering quest to balance the scales for the disenfranchised, and promote an America that is devoid of inequalities, the Marriott- Sorenson Center for Hospitality Leadership equips students with the skills to be agents of change in the hospitality industry.
Unparalleled Experience 
We start with addressing the stigma of servitude attached to hospitality. Our grounding in Black history in hospitality is woven in as we explore the breadth and earning potential, igniting inspiration and possibility. Our program is executive-led, bringing in the highest levels of expertise to lead workshops and lectures. Our students engage in immersive experiences, like on-site executive suite shadowing and practical simulations. We offer a variety of internships, from freshman through senior year, giving students multiple views of the industry. The culmination launches Howard University graduates into their global and local communities to change the world, and become life-long ambassadors of the program. 
Mentorship 
Mentorship is a core component of what we do. Students are guided by industry experts and can build their professional network prior to graduation, curating their own informal "Board of Directors" as they go. Our mentors are executives who are deeply committed to building this pipeline with us. They represent diversity across gender, race, and experience in the industry, and many are our proud Howard University Alumni.